Adding 3d printed items to your cart may result in a shipping delay of 1-2 working days.
Aggiungendo oggetti stampati 3D al vostro carrello potrebbe ritardare la spedizione del prodotto di 1-2 giorni lavorativi.
Description:
Mainly designed with freestyle in mind, we can finally show you our latest creation the Geko 5".
This freestyle frame has finally landed, and flies like a dream. Based on a combination of its trusty and successful brothers, the Frog v3 and the Skelepod, it features the best of both world, giving pilots the definitive experience thanks to its groundbreaking characteristics.
It's durable but light, weighing only 95g, thanks to the Skelepod-like arms and the way it was designed, it provides amazing flight performance, accurate and agile at the same time, because of the Frog-like prop to lipo position. Don't let the photos deceive you, once unleashed in the air the Geko has the perfect center of gravity and will make you definitely say NO to propwash.
Do you want to be the next top gun? Then the Geko is the frame for you, grab it before it's too late!
**All our carbon fiber kit / spare part are made and cut in Italy**
Descrizione:
Progettato pensando al freestyle, finalmente possiamo presentarvi la nostra ultima creazione, Geko 5".
Questo frame da freestyle è finalmente tra noi e vola da sogno. Basato sulla combinazione dei fidati fratelli Frog V3 e Skelepod, acquista le migliori features di entrambi, dando ai piloti una esperienza definitiva grazie alle sue innovative caratteristiche.
E' robusto ma leggero, pesa solo 95g, grazie ai braccetti style Skelepod e al modo in cui sono stati disegnati, offre una incredibile prestazione di volo, preciso ed agile allo stesso tempo, grazie alla posizione lipo-eliche già vista nel Frog V3. Non lasciarti ingannare dalle foto, lascia scatenare il Geko in volo e noterai subito il perfetto centro di gravità e ti farà dire NO in maniera definitiva al propwash!
Vuoi essere il prossimo top gun? Allora il Geko è il frame che fa per te, non fartelo scappare prima che sia troppo tardi!
**Tutti i nostri kit / pezzi di ricambio in fibra di carbonio sono realizzati e tagliati in Italia**
Specs:

Frame Size: 230mm
Motor to motor Layout: True X
Replaceable Arms: 4mm thickness
Plates: 2/2.5mm thickness
Max Prop size: 5"
Standoff height: 20mm
Motor Mounting: M3, 22XX-23XX
Motors FC Mount holes: standard 30.5mmx30.5mm and 20mmx20mm
Weight: ~95g


What's included in the kit:

4x carbon fiber replaceable arm 4mm
1x carbon fiber arm plate 2mm
1x carbon fiber top plate 2.5mm
1x carbon fiber bottom plate 2mm
2x carbon fiber cam plates 2mm
10x m3x6mm titanium screw
8x m3x10mm titanium screw
4x m3x14mm titanium screw
3x 5x28mm alluminium standoff
4x 5x20mm alluminium standoff
1x TPU parts for Vtx mount
10x TPU screw protection
2x TPU Micro cam mount




Suggested components:

Motors: 22XX-23XX 1700kv-2500kv
Esc: 30-35A BlHeli 32bit single or 4in1
Fc: Holybro Kakute F7 AIO - Holybro Kakute F7
Fpv Cam: Mini-Micro cam (Foxeer Predator micro V3)
Vtx: Immersionrc Tramp HV - Furious Stealth - Holybro Atlat HV V2
Lipo: 1300/2200mah 4s-5s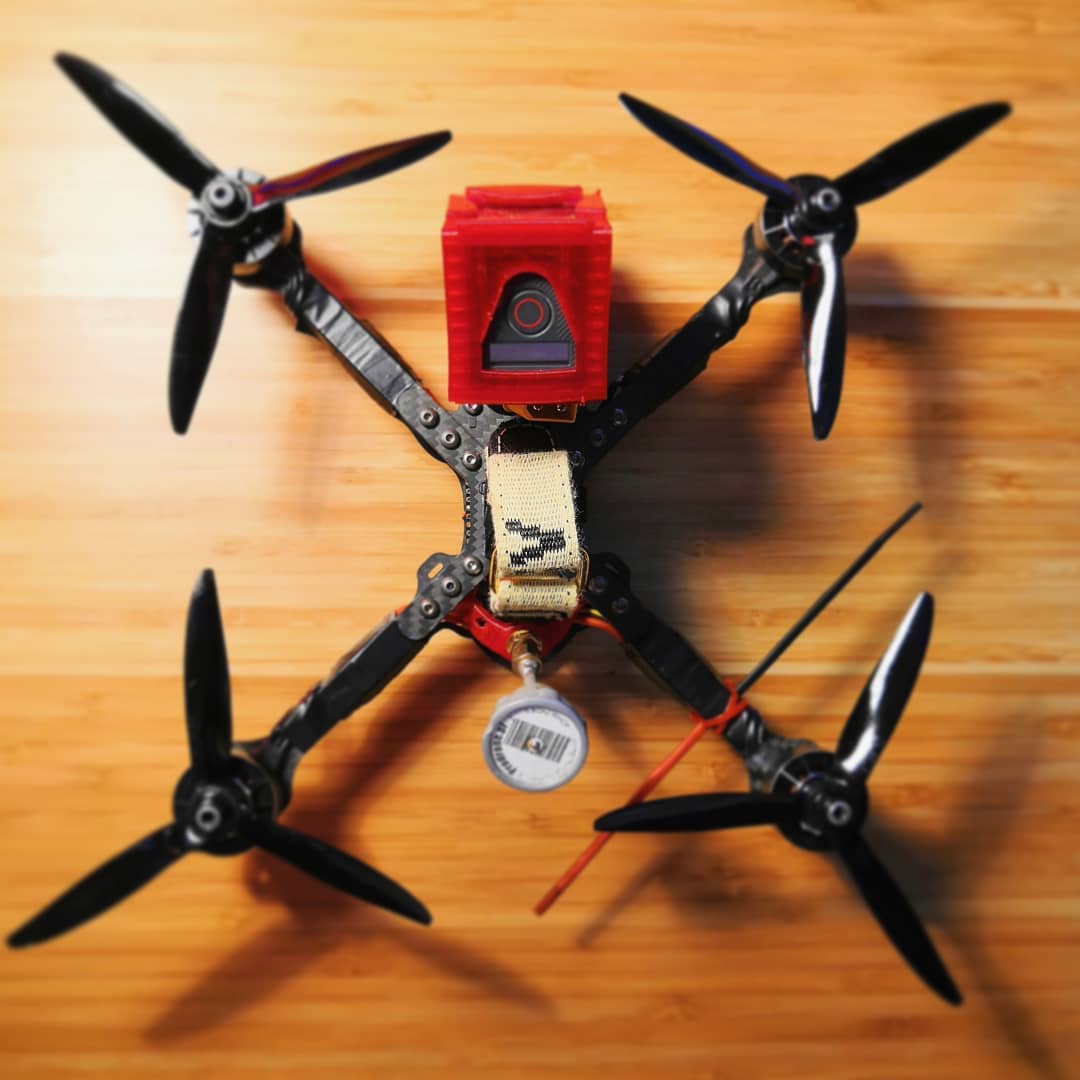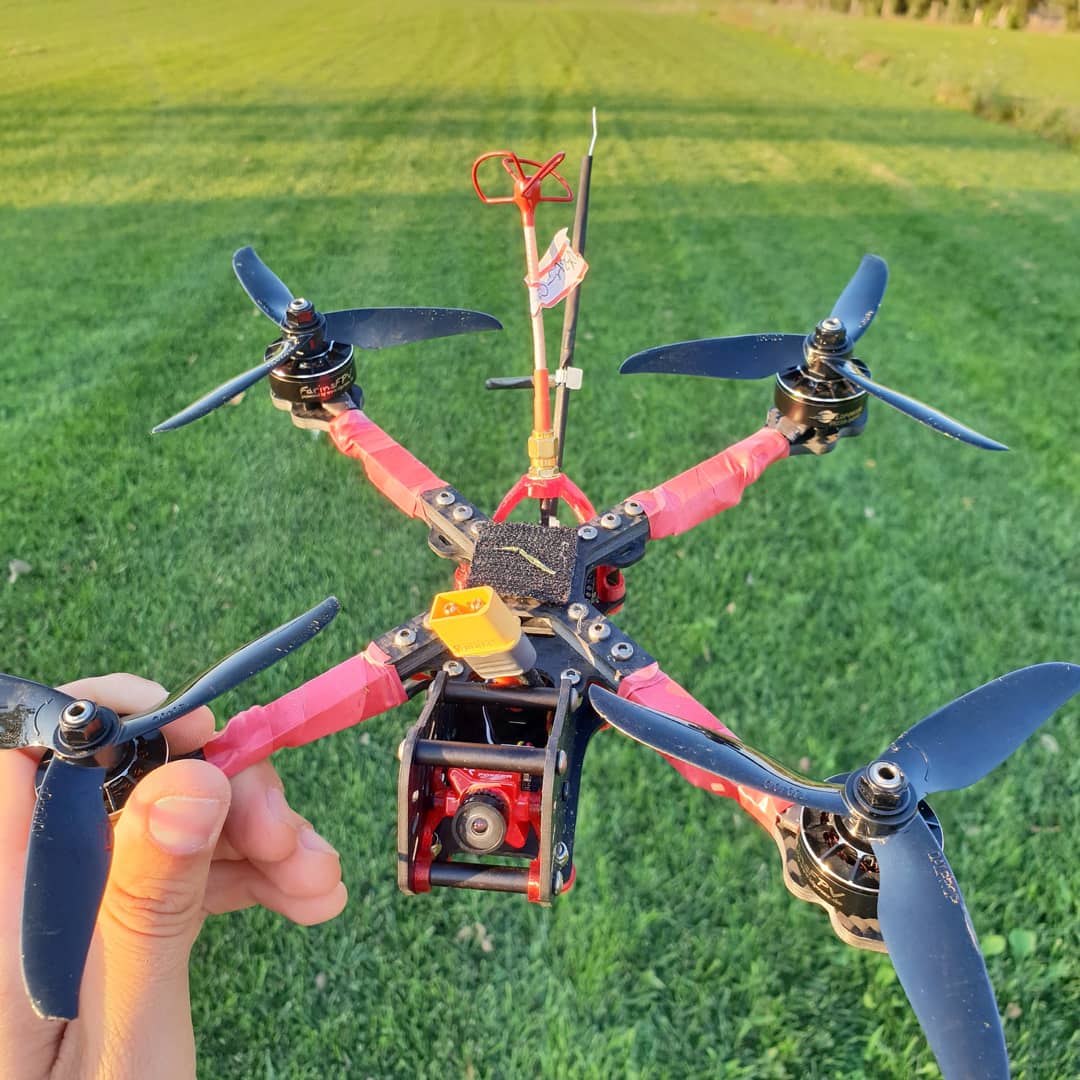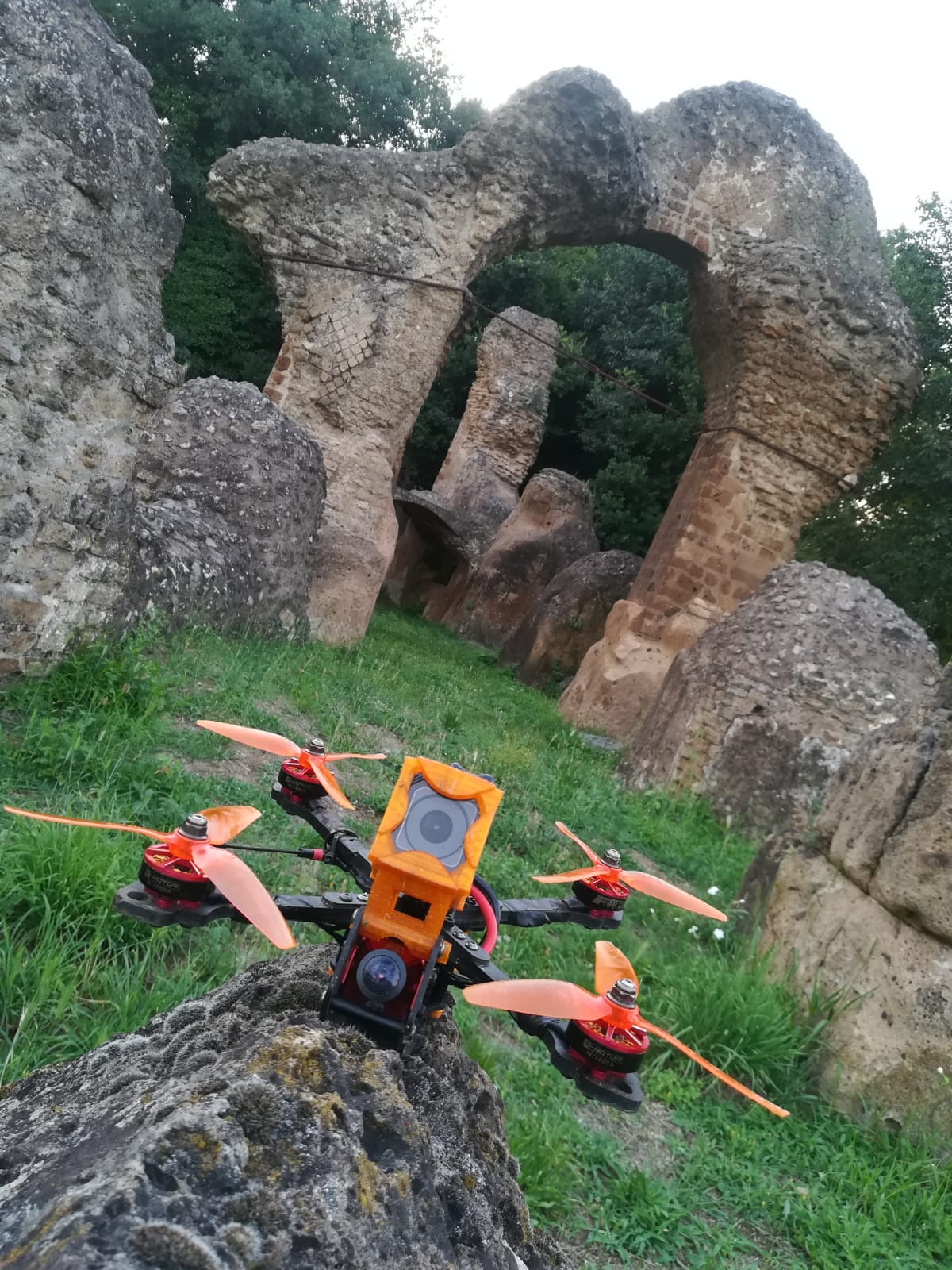 5 Reviews
Best frame I ever had.
Very reliable and stiff, perfect balance and more space in it than what you expect.

niente da dire sul design ma le tolleranze dei fori e degli incastri vanno migliorate

mi permetto di muovere una critica sperando di dare un contributo per il miglioramento continuo: l'assemblaggio prevede incastri e allineamento dei fori al decimo di millimetro, E' necessario pertanto controllare le meglio le tolleranze e le corrispondenze. Ho dovuto limare in varie parti il carbonio e ho la metà delle viti spanate perchè i fori non corrispondono perfettamente.
Sarò lieto di ricredermi perchè credo che l'azienda abbia delle potenzialità enormi ma per competere con i concorrenti il design non è sufficiente.
Antonello

il frame una volta assemblato sembra ben fatto, un pò di difficoltà nel montare le viti verticali della parte anteriore per il resto e molto semplice , dopo il montaggio di tutta l'elettronica saprò come va.

Il frame più bello di tutti ... bilanciato perfettamente e si presta a bandi stretti , parchi o campi... versatile, resistente, tutto ben protetto .... un frame che da soddisfazioni !

Perfect for aggressive freestyle!

I'm a really satisfied owner of 2 Frog V3 (a 5" and 6"), which have become in these month my main long range rig (the 6") and my all-rounder freestyle (the 5"). I was still missing on something though. I bought a Geko 5", which I made a low-kv 6s version to get a rig specifically for aggressive flying, and I have to admit that I love it! Lightweight, fast and durable (I crashed it on street poles without a scratch!). I'm really in love with this frame!