Hello Pilot,
Do you want to be featured? We would be happy to have you on board! ;)
You just need to send HD photo and your build list at info@farinsframes.com (mail object: HD Gallery) and we'll do the trick :D
Tank TPU Kit by Willy Manzetti
Tank DJI DIY Kit by Paolo Balza
Tank BnF DJI by Gianmaria Veronese Ph.
Tank TPU DJI by Piergiovanni Sbriglia
Torretta 7" by Viper_FPV
Torretta 7" by @farinsfpv (Andrea Farina)
Motor: Brotherhobby Avenger 2507 1500kv Fc: Holybro Kakute F7
Esc: Holybro Tekko 4in1 Fpv Cam: Foxeer Falkor micro
Vtx: Holybro atlatl HV v2 Vtx Antenna: Foxeer Pagoda
Rx: TBS Crossfire Props: Gemfan 7040x3 Gps: M8N Holybro
Lipo: Li-ion Farins Frames 6S 4000mah
Skelepoddino 100mm BNF by @jakassfpv (Niccolò Marocco)
Skelepoddino 85mm BNF by Vincenzo Poeta
Skelepoddino 100mm BNF by 35FPV
Torretta 5" by @farinsfpv (Andrea Farina)
Motor: Brotherhobby R6 2207 2700kv Fc: Holybro Kakute F7
Esc: Holybro Tekko 4in1 Fpv Cam: Foxeer Predator micro V3
Vtx: Holybro atlatl HV v2 Vtx Antenna: Foxeer Lollipop 2
Rx: R9 mini Props: Dal prop 5046C
Lipo: Dinogy 4s 1500
Torretta 5" by @tonidipasquale (Toni Di Pasquale)
Motor: Brotherhobby R6 2207 2400kv Fc: Holybro Kakute F7
Esc: Holybro Tekko 4in1 Fpv Cam: Foxeer Falkor Micro
Vtx: Holybro atlatl HV v2 Vtx Antenna: Foxeer Lollipop 2
Rx: R9 mini Props: Gemfan 5043x3
Lipo: -
Geko 5" by @fotografia_devy84 (Devy Zambellan)
Motor: Xnova Hypersonic 2207 2500KV Fc: FlyTower F4 PRO V3 AZOR - 5in1-FC-OSD-PDB-ESC 40A 32BIT-VTX 800mw
Esc: - Fpv Cam: Foxeer Arrow MINI PRO Sony CCD
Vtx: - Vtx Antenna: Foxeer Lollipop 2
Rx: Graupner Gr-12l Props: HQ 5043x3
Lipo: Dinogy Ultra 4s 1500mAh
Skelepod 5" by @TBD (Fabio Lino)
Motor: T-Motor AIR 40 2205 2450KV Fc: DYS 30.5x30.5mm F4 Pro V2
Esc: Holybro BLHELI 32 30A Fpv Cam: RunCam Micro Sparrow
Vtx: RunCam TX200U Vtx Antenna: Foxeer Lollipop ufl
Rx: FrSky R-XSR Props: GepRc 5040, DYS 5042
Lipo: Tattu R-line 1300Mah 95 C
Geko 5" by @mstreet (Matteo Strada)
Motor: Tmotor F40pro V2 1600kv Fc: Combo hobbywing
Esc: - Fpv Cam: Foxeer Falkor Mini
Vtx: Tramp Hv Vtx Antenna: -
Rx: TBS Crossfire Props: Dal 5046C
Lipo: Dinogy Ultra 6s 1600mAh
Geko 5" by @35fpv (Enrico Calderone)
Motor: t motor f40 pro II 2400kv Fc: Fly tower Azor f4 v3
Esc: - Fpv Cam: Foxeer Falkor Mini
Vtx: - Vtx Antenna: Vas antenna
Rx: TBS Crossfire Props: HQ 5043x3

Lipo: -
FROG V3 6" by @farinsfpv (Andrea Farina)
Motor: Brotherhobby 2207 2400kv Fc: Holybro Kakute F7 AIO
Esc: Holybro F3 Slim Fpv Cam: Foxeer Predator Micro V3
Vtx: Holybro Atlatl HV V2 Vtx Antenna: Foxeer Lollipop v2
Rx: Flysky Props: Racekraft 6032x3

Lipo: 1550mah Dinogy 4s

Skelepod 5" by @gmfpv (Nikolas Widell)
Motor: Hawksky 2208 1800kv Fc: Matek F722
Esc: Spedix GS40A Fpv Cam: Foxeer Predator Micro V2
Vtx: TBS Unify PRO Race HV Vtx Antenna: Foxeer Lollipop ufl
Rx: FrSky r9 mini Props: -
Lipo: 1300mah Tattu 6S
Frog V3 5" by @mrsimone7 (Simone Baglini)
Motor: T-motor F40 PRO II 2600kv Fc: Furious Fortini
Esc: T-motor F30A Fpv Cam: Foxeer Predator Mini
Vtx: TBS unify pro hv Vtx Antenna: Emax pagoda pro 2
Rx: Frsky Props: Racekraft 5051x3
Lipo: -
Frog V3 6" by @farinsfpv (Andrea Farina)
Motor: DYS 2207 2300kv Fc: Holybro Kakute F7
Esc: Holybro 35A Fpv Cam: Foxeer Predator Mini 1.8mm lens
Vtx: Holybro Atlath HV V2 Vtx Antenna: Foxeer Lollipop V2 SMA
Rx: Flysky Props: Racekraft 6032X3
Lipo: Dinogy 4S 1550mah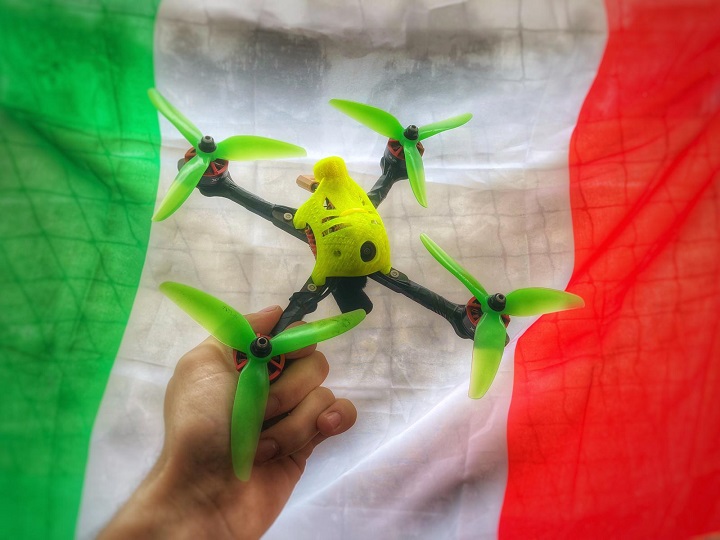 Skelepod 5" by @teoreef_fpv (Matteo Aspesani)
Motor: Xnova 2206 2600kw Fc: Fortini f4 furious
Esc: Racestar Tatto_S 35A Fpv Cam: Runcam Sparrow v2
Vtx: Tramp HV Vtx Antenna: Foxeer Lollipop ufl
Rx: FrSky r-xsr Props: HQ 5050
Lipo: DemonRC 4S 1500mah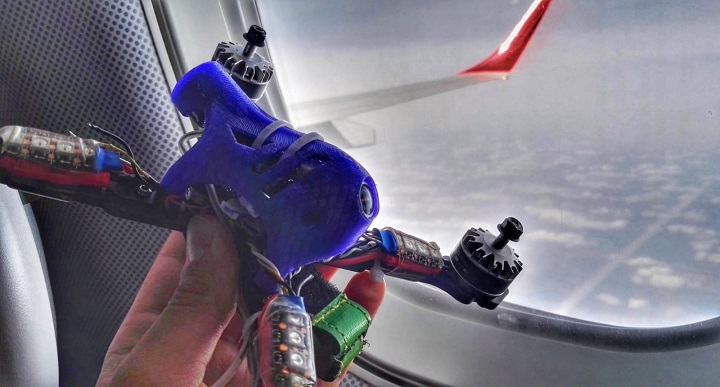 Skelepod 5" by @m_street_fpv (Matteo Strada)
Motor: Brotherhobby tornado t2 2600kv Fc: Motolab tempest f3
Esc: Aikon 30A blheli-s Fpv Cam: Foxeer predator micro
Vtx: Tramp HV Vtx Antenna: Foxeer Lollipop ufl
Rx: FrSky x4rsb Props: Dal prop cyclone 5046C
Lipo: Dinogy ultra 4S 1500mah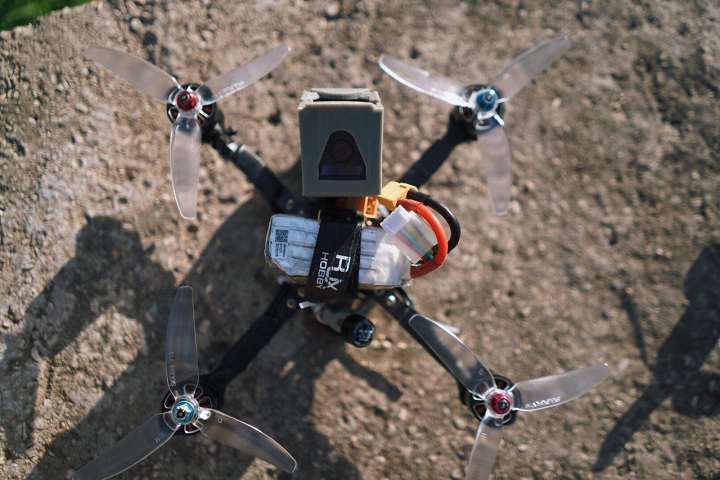 Geko 5" by @nils (Nils Astrologo)
Motor: Emax lite spec 2207 2400kv Fc + Esc: Racerstar Tattoo
Fpv Cam: Rotor Riot Swift2
Vtx: TBS Unify pro Vtx Antenna: Lumenier axii
Rx: FrSky XSR Props: HQ Prop 5x4.3x3 v1s
Lipo:
Frog 6" by @nachos.fpv (Raffaele Apetino)
Motor: SunnySky R2205 2300kv Fc: Betaflight F4
Esc: HAKRC 35A BlHeli32 @ Dshot 1200 Fpv Cam: RunCam Swift Micro
Vtx: TX5828L SmartAudio Vtx Antenna: Nachos Pagoda Edition
Rx: FrSky XSR Props: HQ Prop 6x3x3 / 5x4.3x3 v1s
Lipo: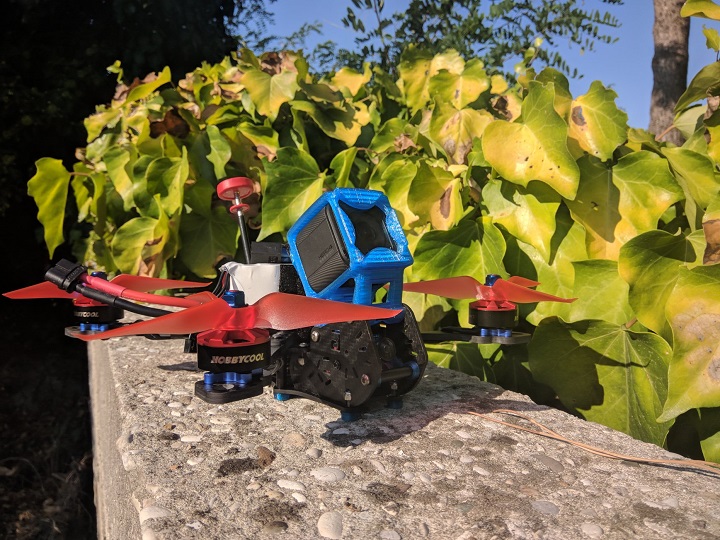 Geko 5" by @v_l_t_r_a (Mattia Chiarelli)
Motor: Hobbycool 2207 1700kv Fc: Matek F405-STD
Esc: Spedix GS40 4in1 Fpv Cam: Runcam Micro Sparrow 2
Vtx: AKK FX2 Vtx Antenna: Emax Pagoda 2
Rx: FrSky R9 Mini Props: HQ 5x4.3x3
Lipo: CNHL 6S 1250mah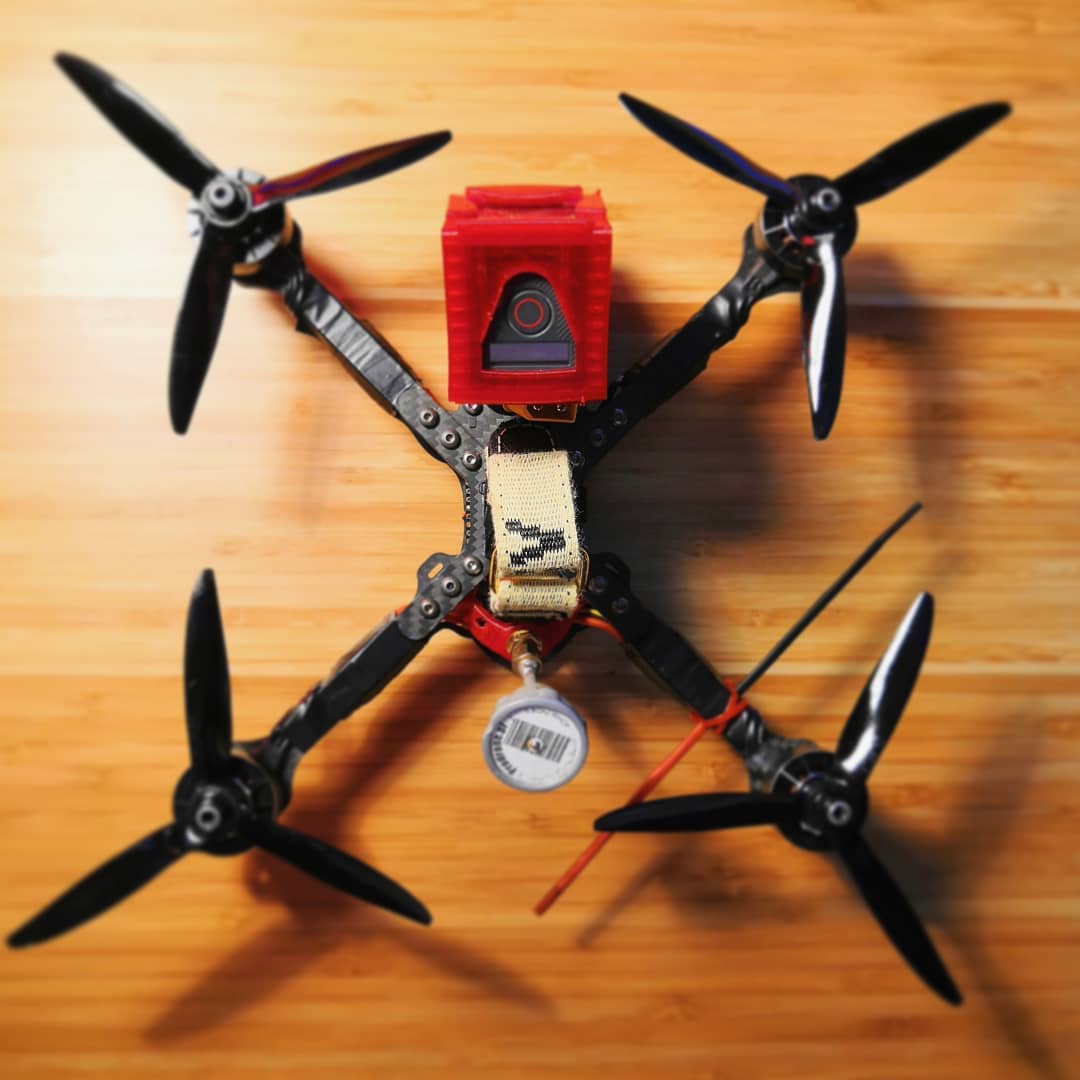 Geko 5" by @jakassfpv (Niccolò Marocco)
Motor: LDpower 2306 2450kv Fc: Holybro Kakute F7 AIO
Esc: Spedix GS30A 32bit Fpv Cam: Foxeer Predator Micro 1.8mm lens
Vtx: Holybro Atlatl HV V2 Vtx Antenna:
Rx: Props: Dal 5051C
Lipo:
Frog 6" by @m_street_fpv (Matteo Strada)
Motor: Tmotor F40pro V2 1600kv Fc: Furious Fortini Osd
Esc: Aikon AK32 35A Fpv Cam: Foxeer Predator Mini 1.8mm lens
Vtx: Furious Stealth LR Vtx Vtx Antenna:
Rx: TBS Crossfire micro RX Props: RaceKraft 6032T
Lipo: Dinogy Ultra 5s 1500mAh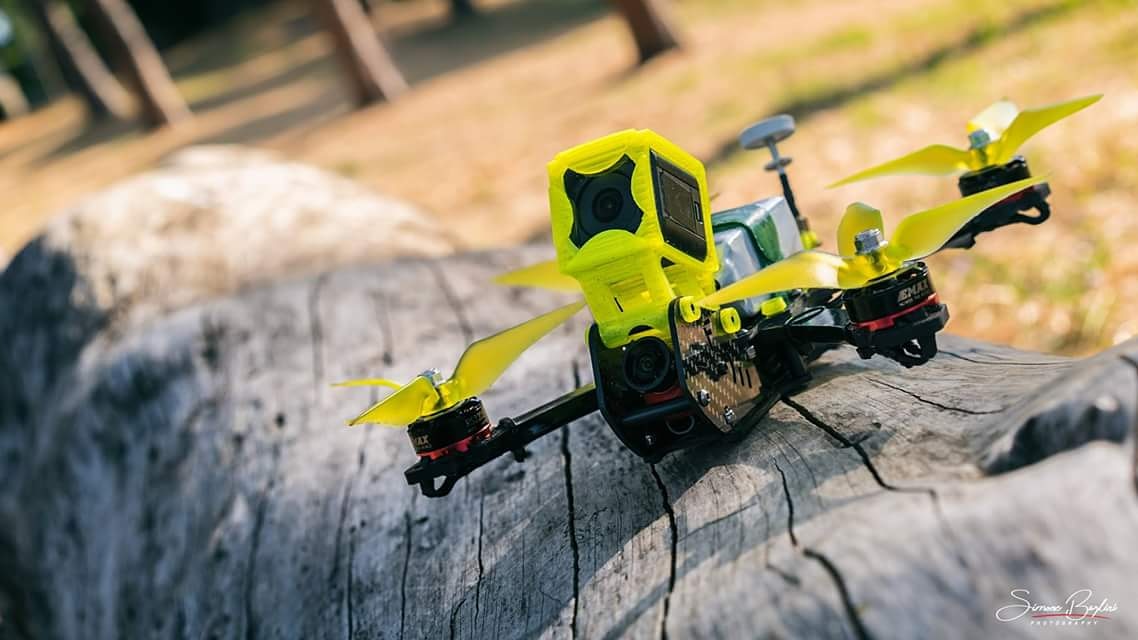 Frog 5" by @mrsimone7 (Simone Baglini)
Motor: Emax 2205 2300kv Fc: Flytower F4
Esc: - Fpv Cam: Foxeer Predator Mini
Vtx: TBS Unify pro hv Vtx Antenna: Emax pagoda
Rx: Props: Racekraft 5051C
Lipo: